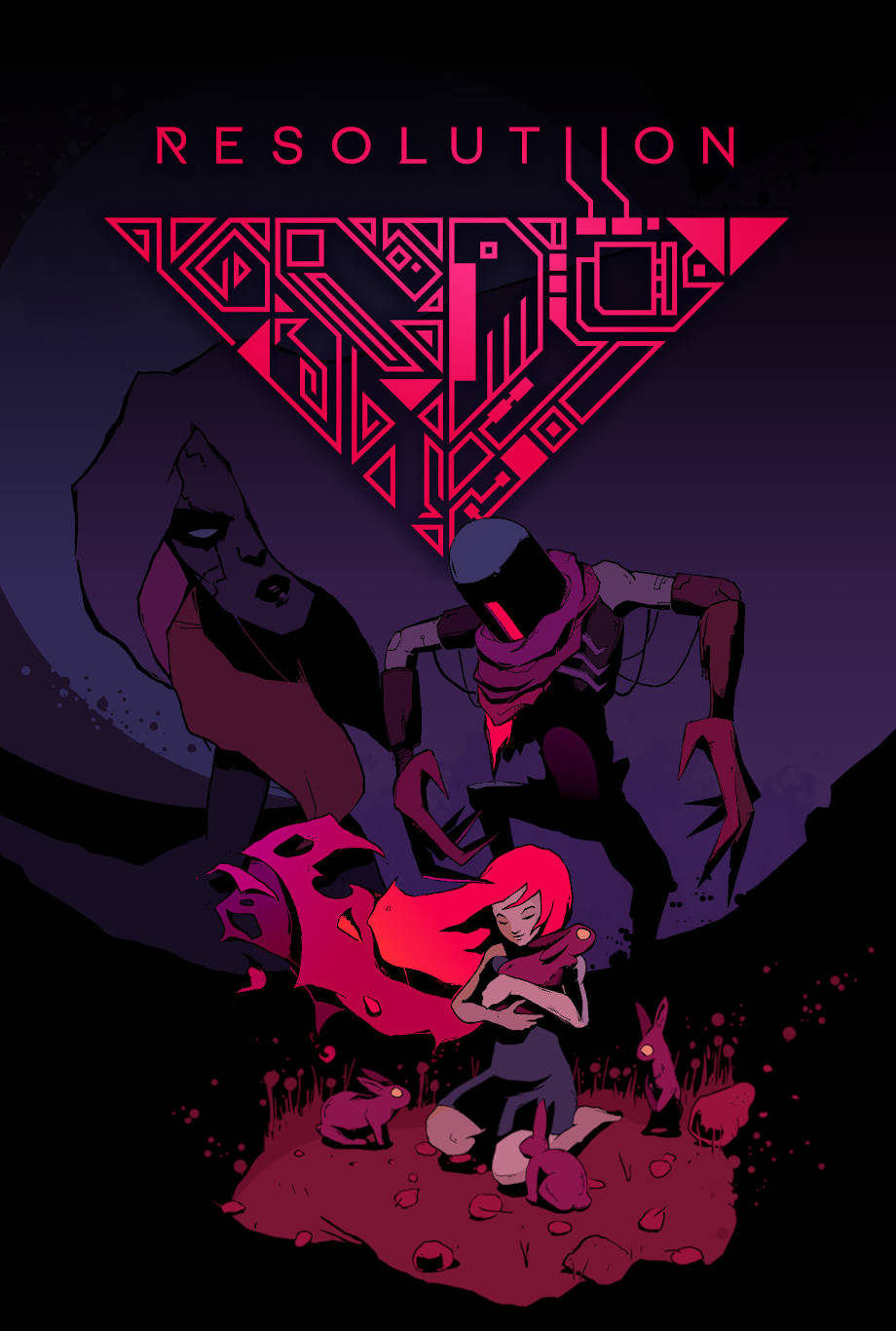 An old Killer on invisible strings
Resolutiion's 2D dreamworld of lovely pixels, dirty jokes, deep ideas and badassemotional tunes is inspired by classic Zelda and similar action-adventure-games.
---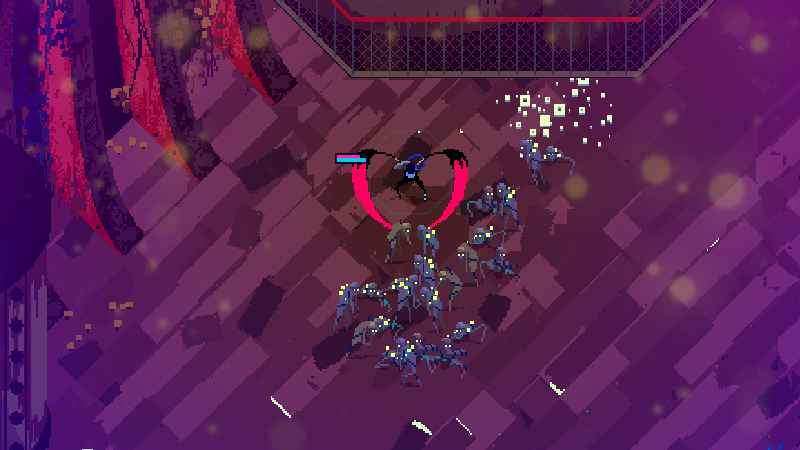 A dreaming God who can't wake up
Gather a weird collection of weapons and stories as you piece together the past in a fragmented future. Take on a multi-cultural-mashup of cynical gods, emotional machines, zealots, luddites and furry critters.
The Resolver hails down a storm of bullets; shift reality with the magic of the Chromatic Aberration; guide Bolshie the Worm through a labyrinth below the Sea — Resolutiion's aresenal of odd items will not let you down.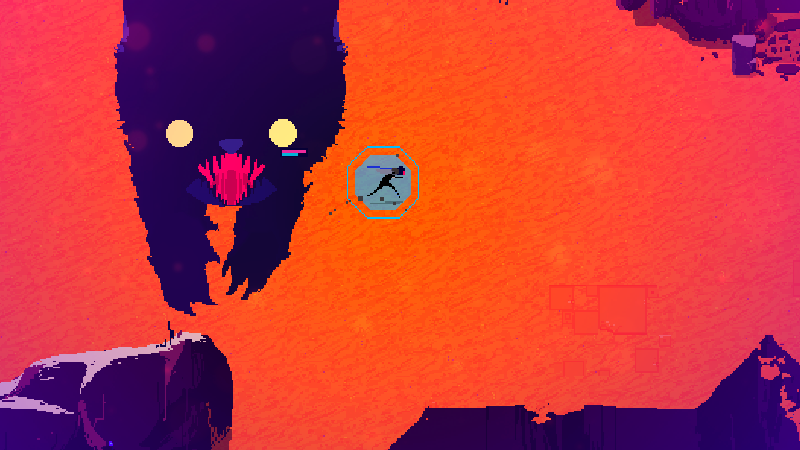 A curious Algorithm, craving for emotion
Solve the mystery of the Cradles while the story of a friend betrayed and a family broken unfolds in a world that doesn't care if it confuses or kills you — oh hey, a kitty!
Resolutiion's handcrafted maps span more than ten distinct regions, from the silent towers of Cloud City, to the merciless machines of the Phantom Pit, each with unique environments, puzzles, and monstrous bosses.
Here kitty-kitty…
---
"This is a world filled with secrets and mysteries, and it's hard not to get captivated by it all."
8.5/10 Gamecrate
"As unforgiving as it is, Resolutiion is beautiful, fun and intriguing — and getting to grips with its mesmerizing world is a reward in itself."
8/10 Gamespew
"Sometimes a game comes along that does things so differently, it's a bit hard to compare to anything else."
8.5/10 Waytoomanygames
---
The Red Plains Update
Ascend into the Red Plains, where memories drift through fractured skies. Resolutiion's first update features a new combat-heavy biome, new enemies, friends, and a mysterious host, who will guide Valor and Alibii into their final journey — it will not end well for either.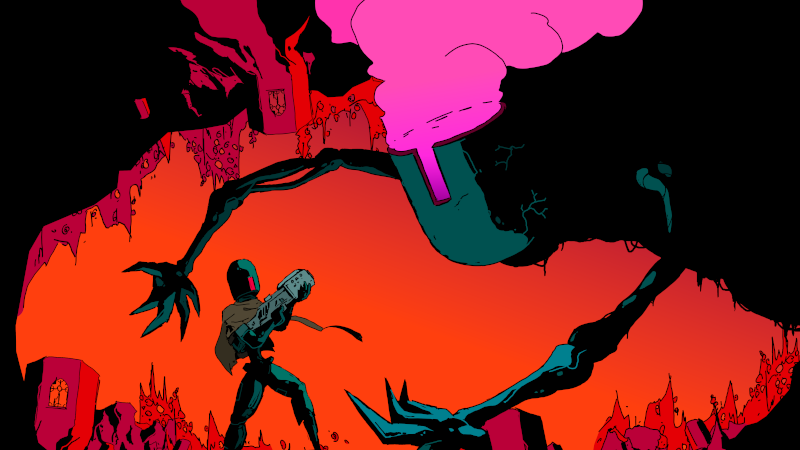 The Craftsman Update
Hidden in the Divided Sea is an abomination. Something so repulsive, you can't keep away. In Resolutiion's second content update, say hello to Rolav, the violence aficionado. This dark entity crafts custom weapon modifications for the sophisticated executioner, such as yourself.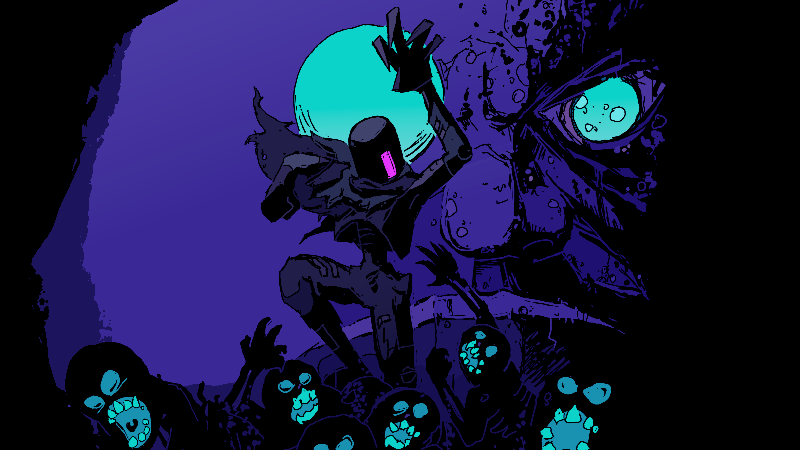 The Quality of Life & Death Update
In time for its one year anniversary, Resolutiion's Quality of Life & Death Update implements changes based on player feedback. Faster progression, shorter loading times and a plethora of visual improvements are combined into a fine gift. Enjoy, and thank you for the journey.
---
Ambient & Assault: Resolutiion's Soundtrack
Resolutiion's soundtrack by artist and composer Gerrit Wolf is split across two records, each with their own distinct character: Ambient encapsulates the mesmerizing moments of a new, emerging world, while Assault is where the claw strikes the sword.
Polychromatic: The Art of Resolutiion
Polychromatic is the 270 pages long companion of Resolutiion, featuring an indepth view on the artstyle of the game. It documents a five year development process, with lots of details and descriptions about how everything came together and evolved, available as a free DLC with Resolutiion on Steam.
Wiki & Userguide
For the lost and the curious, longterm supporter LTDVM has compiled the official Userguide & Wiki of Resolutiion. Explore detailed character- and item overviews, boss strategies, and all the secrets of a forsaken world.
Lila's Sky Ark
Resolutiion's prequel story follows Lila, Doctor-Father-Sir and Mr. Kiepchen, as they explore the sky island and fight off the empire's airships. Learn about the first Cradle, the first Dreamer, and the birth of a universe, in Lila's Sky Ark.
---
---